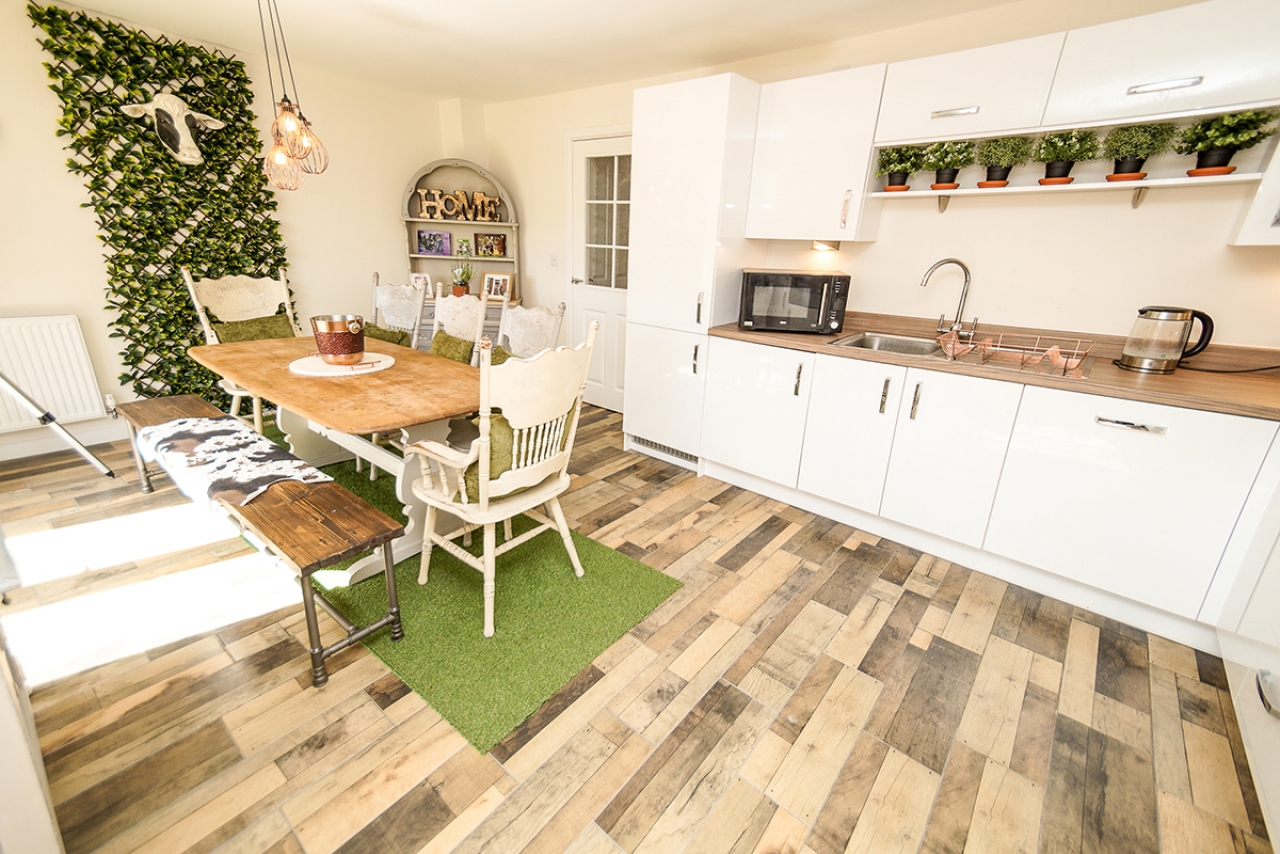 As the property market becomes increasingly more competitive, if you're selling your home you simply can't afford to lose out on potential buyers because of small mistakes. A lot of sellers are simply unaware of the massive impact the way a property is presented has on potential buyers. By correcting issues before any viewings take place, you will make it much more likely that you achieve a quick sale, at a great price to suit you.
Bad smells
Some of the worst smells that are most likely to put off buyers are smells from pets, smoking, and spillages. Your best course of action is to give your property a deep clean – get the carpet professionally cleaned, or hire a carpet cleaner, wash any soft furnishings such as cushion covers and curtains, and providing it's not too cold, open some windows to air out the property before any viewings, you may even want to place a few diffusers throughout.
Lack of kerb appeal
It's commonly cited that buyers decide whether or not your property is right for them within the first minute of seeing a property, so making sure you nail that first impression is crucial. Start with simple stuff, such as making sure the grass is neatly mowed, bushes are trimmed, paths are tidy, and any rubbish is cleared away. If you want to go further, a fresh coat of neutral-coloured paint on your front door and any outdoor fittings such as gates, fences, handrails etc. could never hurt.
Few photos on your listing
98% of buyers find their next property online, so a comprehensive online marketing strategy is crucial, this includes a large selection of professional photos taken to showcase your property and show it off to its full potential. At AP Morgan, our professional photographers use top of the range equipment and years of photography knowledge and experience to take the best possible photos of your property.
Brightly coloured bathrooms
Avocado green bathrooms may have been all the rage a few decades ago, but for most modern buyers they are considered undesirable, even if everything's in perfect working order. Play it safe with a sleek, stylish white bathroom suite, and you'll make the room appear much more open and light, and allow anybody to put their own stamp on things. Whilst we're on the topic, try to avoid any particularly bright colours elsewhere in the house too. Nobody wants to go to sleep in a bright yellow bedroom.
Clutter
When it comes to ornaments, less is definitely more. Too many ornaments can make your house look cramped and crowded, and too many personal effects make it more difficult for potential buyers to visualise themselves living in your property. It's time to let go, for now, take down the children's art projects, and let your property do the talking.
When the seller shows them round
It's always up to you whether or not you want us to show buyers around your property, or if it's something you'll prefer to do yourself. The main problem we tend to see is buyers often don't want to tell the seller they simply don't see themselves in a property, as they feel a seller may take this personally. Regardless of who shows them around a property or which one of our West Midlands offices they go to, at AP Morgan we still chase for feedback from every single person who views the property to get their honest opinions.
Old boilers
Even if it's been regularly serviced, old boilers don't reassure buyers as much as new ones, and buyers don't want to run the risk of buying a house with an old boiler, only for it to let them down during winter. If your boiler is getting on a bit, consider getting an upgrade.
Temperature
Leading on from our previous point, if your property is too hot or cold, not only could it be slightly uncomfortable for buyers, but it could also raise questions about the conditions of your heating system. Try to maintain room temperature whilst buyers are being shown around your property.
Over the top fixtures and fittings
Whilst you may have extravagant tastes, others may not always agree, especially if your choices of decoration are a little 'out there' avoid over the top light fittings, chandeliers, etc, and try to keep everything modern and functional to appeal to as many buyers as possible.
Signs of damp
For many potential buyers, damp is their biggest turn-off. If your property shows absolutely any signs of damp, no matter how small, then make sure to comprehensively treat the cause of any damp, and redecorate as soon as possible to get rid of the signs.