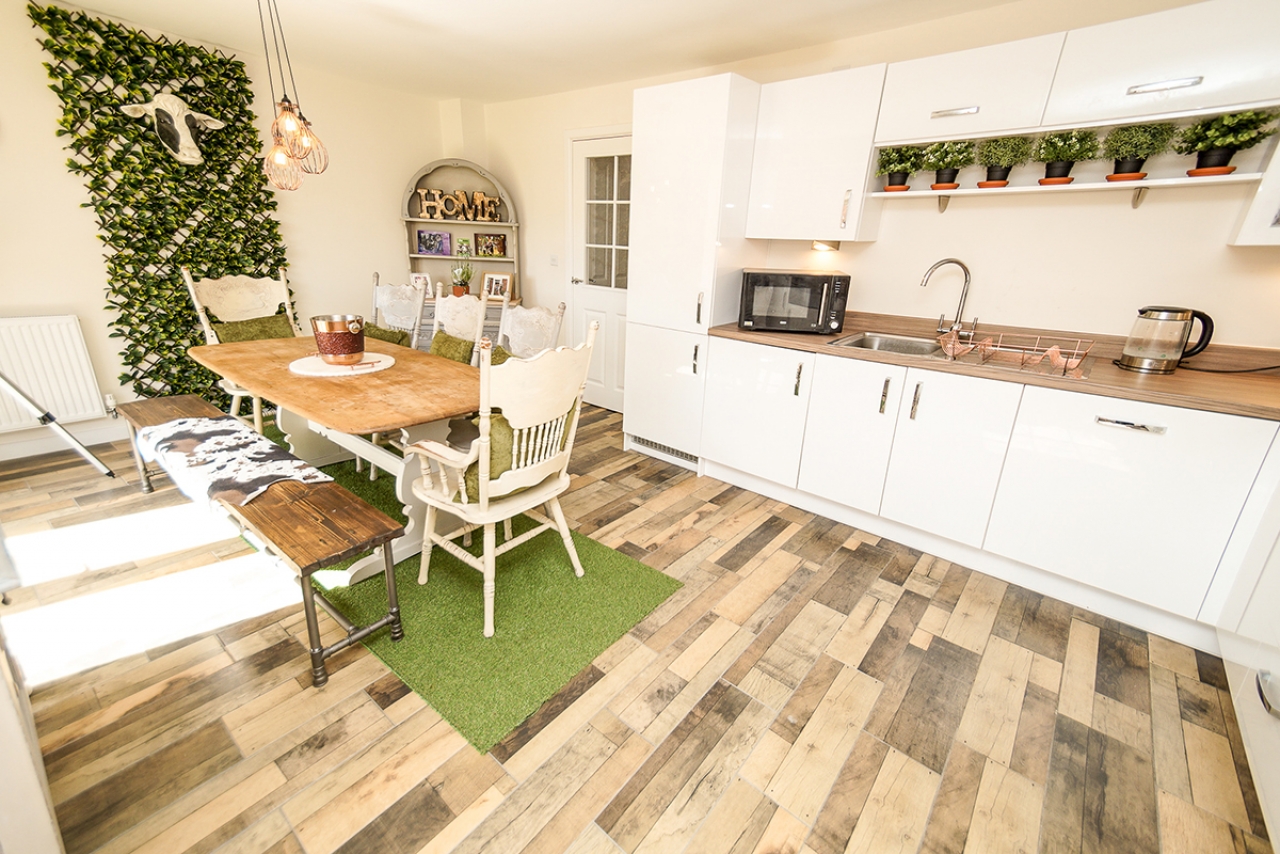 Winter is certainly not everyone's favourite time of year. It can be cold, wet, and dark a lot of the time, and when you have people visiting your home, especially potential buyers, you want them to feel welcome. But beyond that, your home should feel like a haven from the grim conditions outside. The most important room for this is your hallway, which can often be overlooked. Your hallway is the first thing that potential buyers see when they cross the threshold to the inside of your home, so you want it to make a good impression.
What Can I Do?
As potential buyers walk into the property the hallway will likely see a lot more action than it would at other times of the year, with people wiping shoes, taking off coats and hats, and, depending on how bad the weather is, even finding somewhere to put their wellington boots. This means your hallway needs to be a welcoming, open environment that allows people to arrive comfortably.
One of the key things to do to achieve a more open sense of space in the hallway is to declutter - it is a little worse for potential buyers to arrive into the midst of someone else's clutter and find there is not enough room to put their own things. Move and tidy away your own clutter i.e. coats, shoes, etc for guests to have enough room to put their own things, and to also showcase the space available in your property. If you have a console table, make sure it's clear of anything i.e. keys, letters, etc. If you have a coat rack or coat stand, make sure your own coats are put away elsewhere.
More and more tech-savvy potential buyers will want to check things about your property and will have their own information stored online, and will need to access the internet while at the property. Whilst nearly everyone has mobile data available, making your WiFi information clear when they walk in, such as framing it on the wall or writing it on a chalkboard, means they don't have to ask. Even if they don't use it, many potential buyers would appreciate the gesture.
Set the scene with lighting to make your home feel warm and welcome. Use warm lights, possibly even use lanterns or a welcoming sign on the outside of the house. If you are using candles inside the house, open naked flames can be a hazard, but you can make them safer by using lanterns wherever possible.
Use these tips and your home will be welcoming to both guests and viewings all winter long.