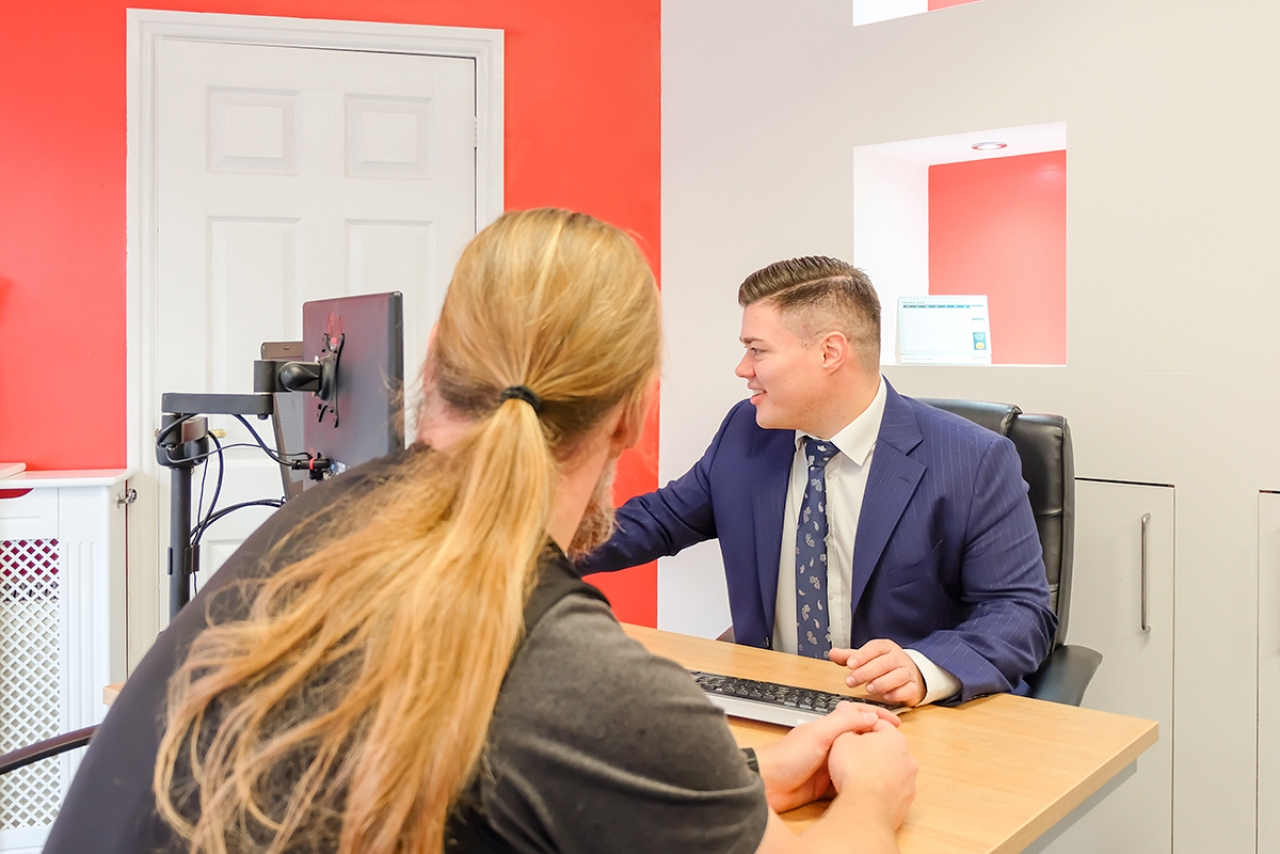 Get Independent Financial Advice
When you begin your house search, use the services of an independent financial advisor. You are only limiting your own opportunities by keeping your research to the confines of the internet and your existing bank. We recommend seeing one of our in-house mortgage advisors, as independent advisors, they can offer whole of market advice to make sure you get the best possible deal. By staying loyal to a bank or building society you will more often than not get a less-than-perfect deal – It doesn't always pay to stay loyal to a financial institution,
Review Your Finances
The first thing any first time home buyer needs to be sure of is that they can actually afford to buy a home. This means making sure you have enough deposit to comfortably afford the monthly repayments. Typically, you will need to have saved between 5% and 20% of the cost of the home you want. It's worth bearing in mind that 5% is the absolute minimum for a lot of lenders, and saving more than this will allow you to apply for different mortgages, get better rates, and reduce the cost of your monthly repayments accordingly.
Your lender will need to make sure that you will be able to afford your monthly repayments. They will not only assess your current income, outgoings and previous credit history but will also take into consideration the effects of whether interest rates rise or a change in your circumstances will affect your ability to pay the monthly repayment. This means it's a good idea to put together a budget before you even begin to look for a new place. It's definitely worth exploring the several government schemes in place to help first-time buyers to get onto the property ladder and to see if you are eligible. However, lenders will still have to make sure you can afford your repayments, but it may make it slightly easier for you to do so. Try not to get too caught up by mortgages – remember that there are other costs you need to be aware of, such as Solicitor's fees, Surveys, mortgage arrangements and that's before you have been furniture shopping!
Find Out More About Your Target Areas
You won't find everything you want to know on the internet. Make sure you know the area you want to move to inside and out before you move there. Any good Estate Agent will know the area in great detail and will describe the area to you honestly and truthfully. For example, AP Morgan has been working throughout the years establishing offices in the heart of numerous city centres across the West Midlands (Redditch. Halesowen, Stourbridge & Bromsgrove) to bring you an estate agency run by the local people, for the local people. – however, it's a good idea for you to see for yourself. Visit the area at different times of day, walk to the local shops, try out the bus routes, see what the traffic is like – get a feel for the area to accurately make that final decision.
Don't Judge A House By Its Cover Photo
By visiting more properties for sales within your budget and target area, the more you can be sure you will be making the right choice. Even if its listing doesn't make a great first impression, the property could have been improved since, or just look better in real life. As you're probably aware, buying your first property is not a decision to take lightly and it's important not to get tunnel vision. As a rule, we would recommend looking at three properties as an absolute minimum. You may even want to look at some properties outside of your usual preferences, you may be surprised! For many, it is an emotional decision and buyers searching for the "right feeling" don't find it with the houses that on paper tick all their boxes.
Use Local Estate Agents' Websites
Not every property is listed on Rightmove or Zoopla, often properties will go live on local Estate Agents' websites first. All of our properties to rent or for sale can be found through our property search page. You can also sign up to property alert services to get alerts to properties within your requirements as soon as they go live. We hope this guide helped! If you're a first-time buyer looking to buy property in Redditch, Bromsgrove Halesowen or Stourbridge, then get in touch with our team to see how we can help.