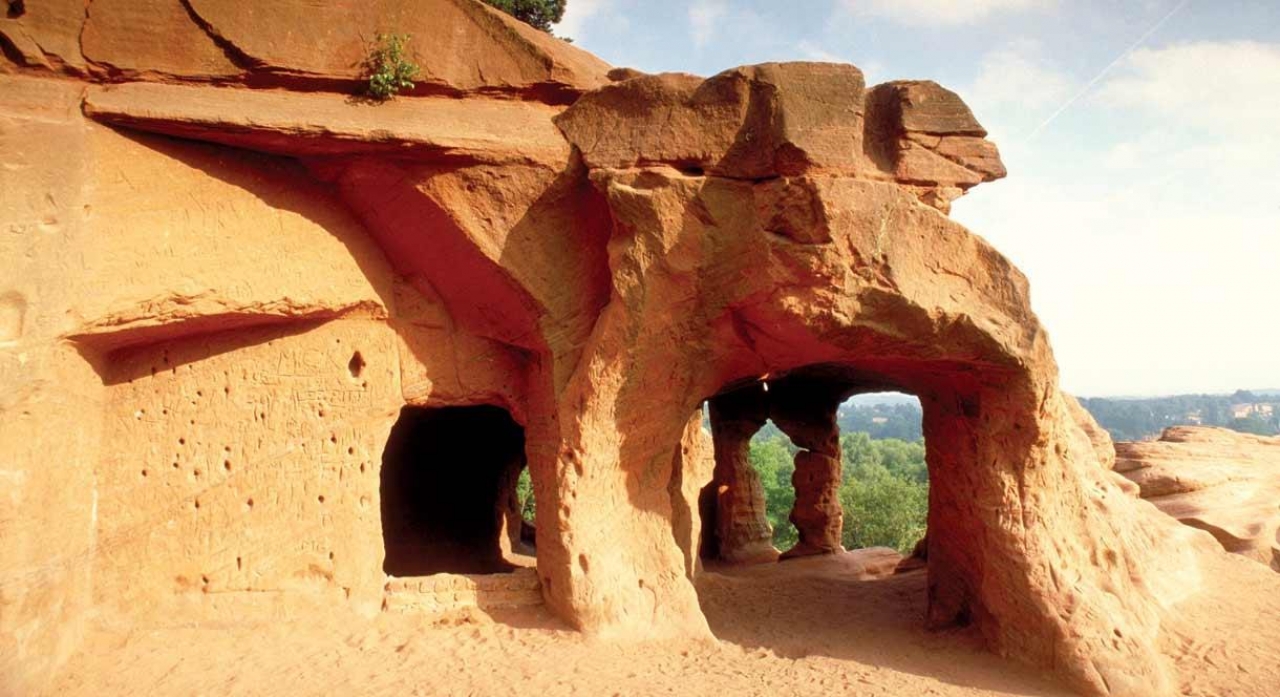 Kinver is a beautiful small village just to the north of Stourbridge. Whilst technically part of South Staffordshire, not the Black Country or the West Midlands, Kinver shares many historical ties to Stourbridge, being situated on the same Staffordshire and Worcestershire Canal line and lying close to the course of the River Stour. Whilst the area has been populated for many centuries, today Kinver is a quiet and picturesque village that enjoys plenty of national trust land, a country park, and several events throughout the year that attracts people from far afield.
As mentioned above, Kinver has been inhabited in one form or another for nearly two-thousand years, with a nearby roman fort having an established presence at around 47AD. However, the village proper began to be laid out in the late 13th century, as the plans for the High Street and Lords Manor began to take shape. The village's proximity to the River Stour was used to the advantage of the industries within the village throughout the industrial revolution, as the flow of the river was used for making woollen cloth, and later be used to power finery forges and slitting mills which in turn provided raw materials that were manufactured into other products – often nails, in the nearby Black Country.
Many of the historical sites built in the area are still standing and can be visited by the public. Amongst the most famous of these sites may be the Holy Austin Rock Houses – the last cave dwellings occupied in the UK. Now owned by the National Trust and restored to Victorian and 1930s conditions, they are open for tour. The cottage gardens and orchard near to the dwellings are also in the process of being restored. To see buildings involved in Kinver's industrial history, all one has to do is take a short walk through the village – many of the buildings have a rich history behind them.