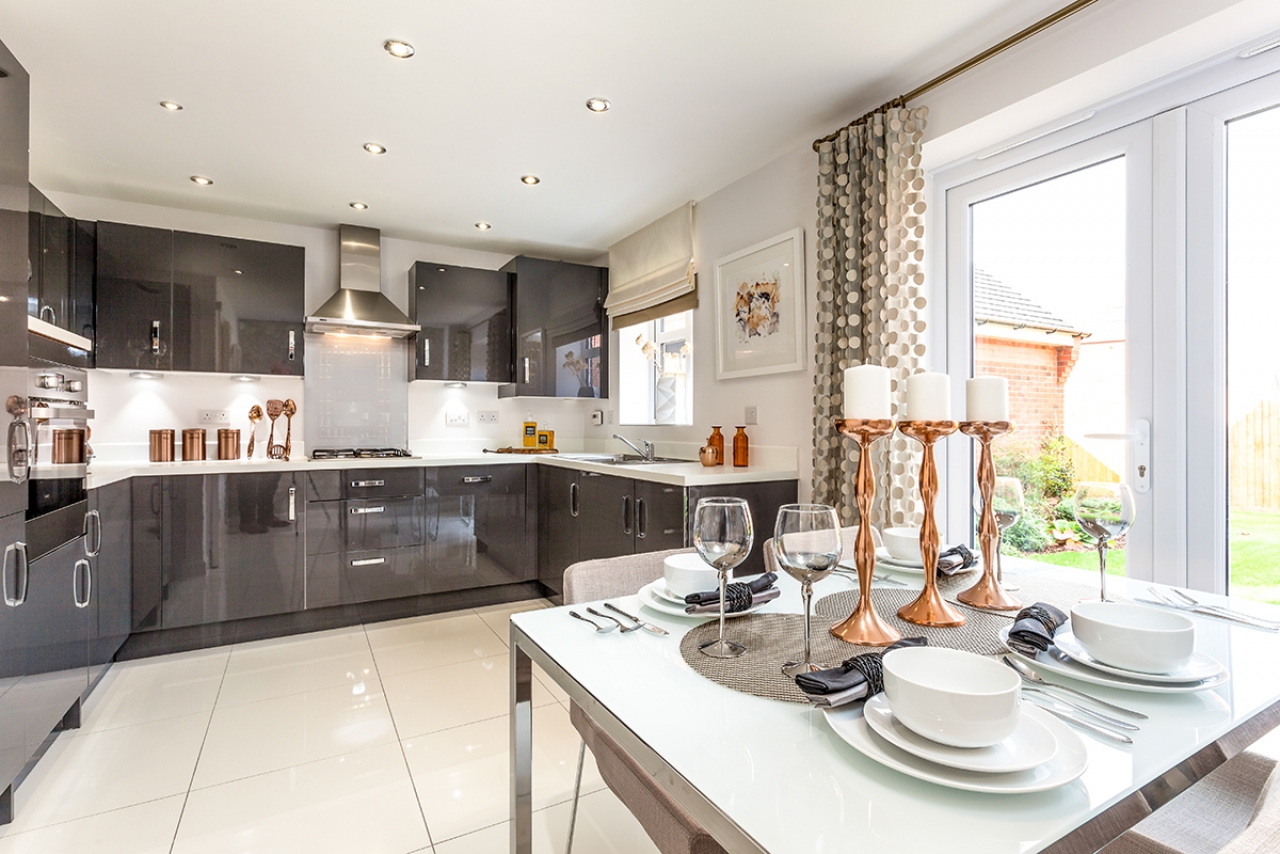 The kitchen is the one room in the house that most people want to invest in the most – any money that you or your estate agent manage to save during the house buying and selling process often goes on doing up a perhaps worn-out, outdated kitchen in a new home.
Function Over Form
When you're planning out the layout of your new kitchen, there is no ideal shape of the room – but you should always put function first. Plan for your sink, fridge, and cooker to form a triangle with no length longer than 6 feet. This means that the three main utilities in your kitchen will always be nearby and within reach.
Plan For Storage
Always plan enough room for storage, but make sure not to make the space too cluttered. Make use of as much space as you can use open shelving up to the ceiling instead of cabinets with a space on top that will only gather dust.
By opening up space with open shelving, you'll already create better lighting in the kitchen. Another option is lighting directly over the worktops, underneath any shelving or cabinets. A big lighting problem in many kitchens is that overhead, central lighting is one of the only sources of light in the room – this means when you're using the work surfaces it's casting a shadow over where you're working.
Fittings And Power
Check fittings, power sources, and space available for appliances well in advance. Check beforehand that your property has the right kind of power sources for new appliances, or if you're only moving the current ones, that they will move/reach. Also, make sure that the actual space you're placing the appliance has enough room to function correctly e.g. make sure the dishwasher has adequate room for the hose so it can drain properly. When considering reusing appliances that have been left by the previous owner, consider how they will look in your new kitchen – if the rest of your kitchen is in a different style, then the old appliances will stick out like a sore thumb.
Counter Space
You can never have too much counter space. Kitchen counter-tops come in loads of different kinds of materials, amongst the most popular are tiles, stone, stainless steel, and laminate. Choose one that is suits the design of your new kitchen, but also make sure it suits your needs. Some surfaces, such as tiles, require a lot of maintenance to keep clean, whilst surfaces such as stainless steel are very easy to clean but will scratch very easily.