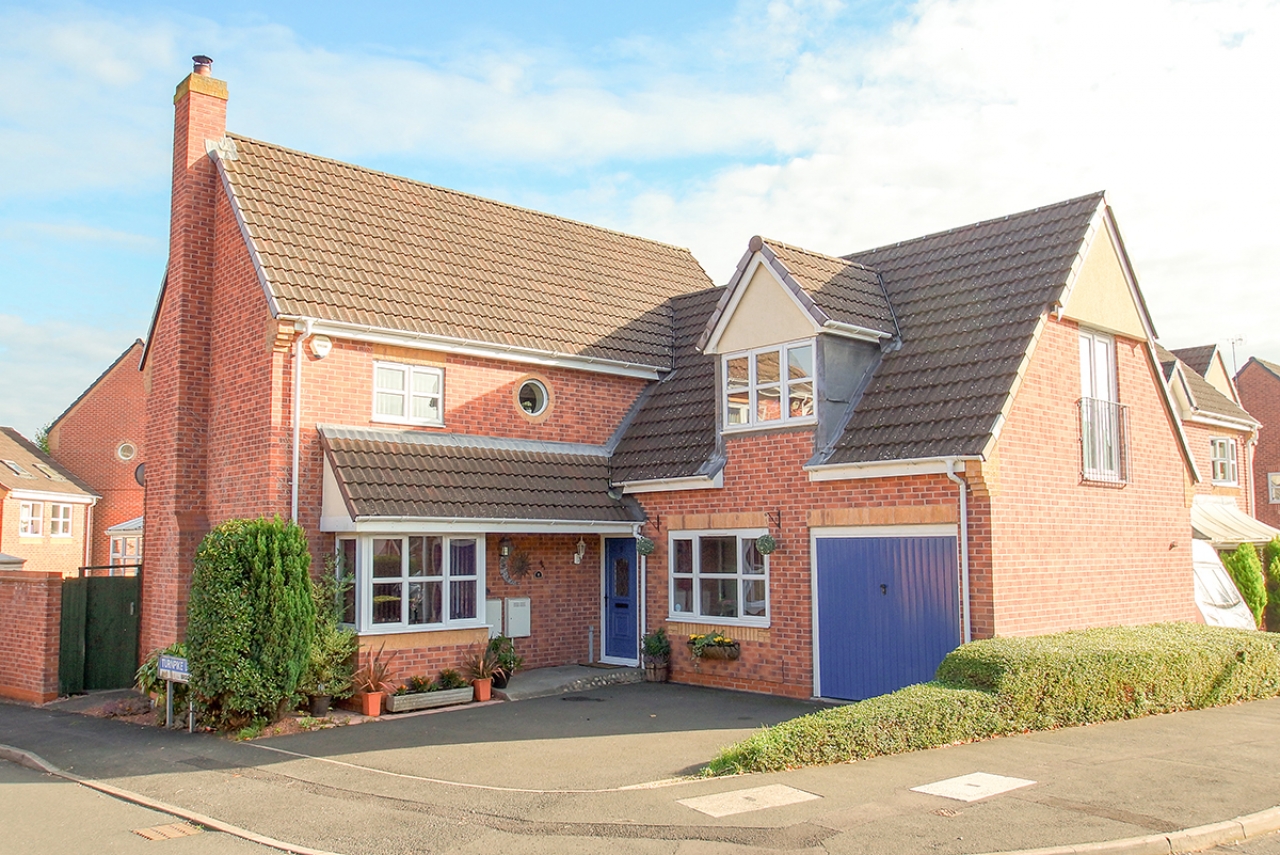 Buying a house is one of the biggest financial decisions most people make in their entire lives. Despite this, it's hard to imagine it as just any other investment – because the house that you buy has to also be your home.
Less and less people have been moving in recent years, meaning for a while there was a smaller selection of properties to choose from. However, the housing market has been seeing more activity in 2017, and there is much more competition out there for each property. You'll need to make sure you're in a good position to negotiate if you want to beat the competition.
Getting Ready To Buy
An agent's ideal buyers are cash buyers with no property to sell. After that come first time buyers with mortgages agreed in principle and sellers with complete chains.
If you are a cash buyer be prepared with bank statements to prove you have the funds ready to go when needed.
Getting a mortgage arranged in principle is usually pretty simple – if you're employed you'll just need your last three payslips. However, if you're self-employed, a chartered accountant will need to sign off your past two-three years' worth of accounts. Get this sorted as soon as you can as you'll need this ready to make an offer.
If you're not interested in any properties currently on the market, consider selling your house and buying your next separately, finding somewhere else to live in the meantime e.g. rented accommodation. Because of the way property sales work in England & Wales, chains can and do fall apart when people delay, being ready to move helps avoid this.
Put your home on the market as soon as you are serious about selling – even before you've found any other properties. If you find your ideal new home before you've put your own on the market, there's a high chance you'll miss out.
Looking For Properties
Register with your local estate agents and get to know them – visit them in person if it helps! (AP Morgan have easily accessible offices in Bromsgrove and Redditch town centres) If an agent knows you and knows you're in a good position to buy, they'll be more willing to help, as it means getting a nice and easy sale for their client.
Be upfront with your finances. Tell estate agents exactly what your budget is and exactly how far you can stretch. This way they know exactly what properties you'll be able to afford, and will be able to bear this in mind in future negotiations.
Agents will be more than happy if you decide to use their in-house mortgage advisors. At AP Morgan our in-house advisors are fully trained IFAs, so they aren't tied to any bank, and can find you the best deal from the whole market. Also, by using advisors in the same office as the agents you're buying with, you can speed up the whole process.
At The Viewing
Negotiations start as soon as you turn up at the viewing. Whilst it may be difficult to hide how you really feel about a property, approaching the situation logically can help you get a better deal in the end.
Ask the agent for information on the vendor's position. Whilst they probably won't reveal too much, you may find out some information that will help you move forward.
If you really like the property, arrange to go and see it again. Be more thorough this time and make a list of things you want to check (e.g. measurements). If you want to, record a video of the property on your phone for you to review later.
Deciding On How Much To Offer
The agent selling the property will always want to get the best deal for their client, the seller. So do your own research. Rightmove and Zoopla both offer a range of fantastic tools that allow you to see the price the property last sold for, and the price of recent sales in the area of similar properties. Use these tools to provide as much evidence for your offer as you can to ensure it is taken seriously by the agent and the seller.
There will be other factors that may affect how much you may be willing to offer, including the seller's motivations. Use all the information you have found out so far to make the most informed offer you can.
Perhaps most importantly, if you really fall in love with a property consider how much you may be willing to go over what you originally planned – perhaps even have a chat with your financial advisor and see what they may be able to do to increase your budget – it may not be worth missing out on the home of your dreams just to save a couple of thousand pounds.
Making An Offer
If you are not yet in a proceed able to position, then you may want to hold back on making that offer. Whilst agents are legally required to pass all offers on to the seller, they will probably recommend that they don't accept it. The last thing a seller and an estate agent want to deal with is a chain that has fallen through because you haven't found a buyer for your own property yet. In this case, to stay on the agent's good side, it may be best to simply register your interest and ask to be kept informed, and hold onto that offer until you're in a better position to be considered.
If the agent tells you that there are multiple offers on the table, make them aware why you are in the best position, be it that you're a cash buyer, your mortgage is already agreed, your property is already sold, you live close by, you're a first-time buyer, etc. There are many reasons you can state to convince the agent and the buyer that you are in the best position to guarantee the smoothest sale at the best price.
Always make sure you state that your offer is subject to contract and survey – the last thing you want is to buy a property only to find out a year down the line that it's falling apart.
If you can, let the agent you're buying off know the name and contact details of both your solicitor and the estate agent so chain details can be verified right away – it's also a clear indication that you are one-hundred percent committed to moving.
Negotiating
When it comes to negotiation, as we mentioned before, you need to put emotion aside as best as you can by focusing on the facts and the figures.
Negotiation isn't just about finances – consider the other elements, such as timings. Anything that you can offer those other buyers may not be able to will give you an advantage.
If it becomes clear you may need to increase your offer, see what you may be able to get in return, such as curtains or other fittings.
At AP Morgan we're always focused on getting the best deals for our sellers and we are legally obligated to act in their best interests. However, to do this, we need good sellers, in good positions. We understand that buying and selling a property can be stressful for everyone at times, and we pride ourselves on being able to work with people to make the process as smooth as possible for everyone involved.