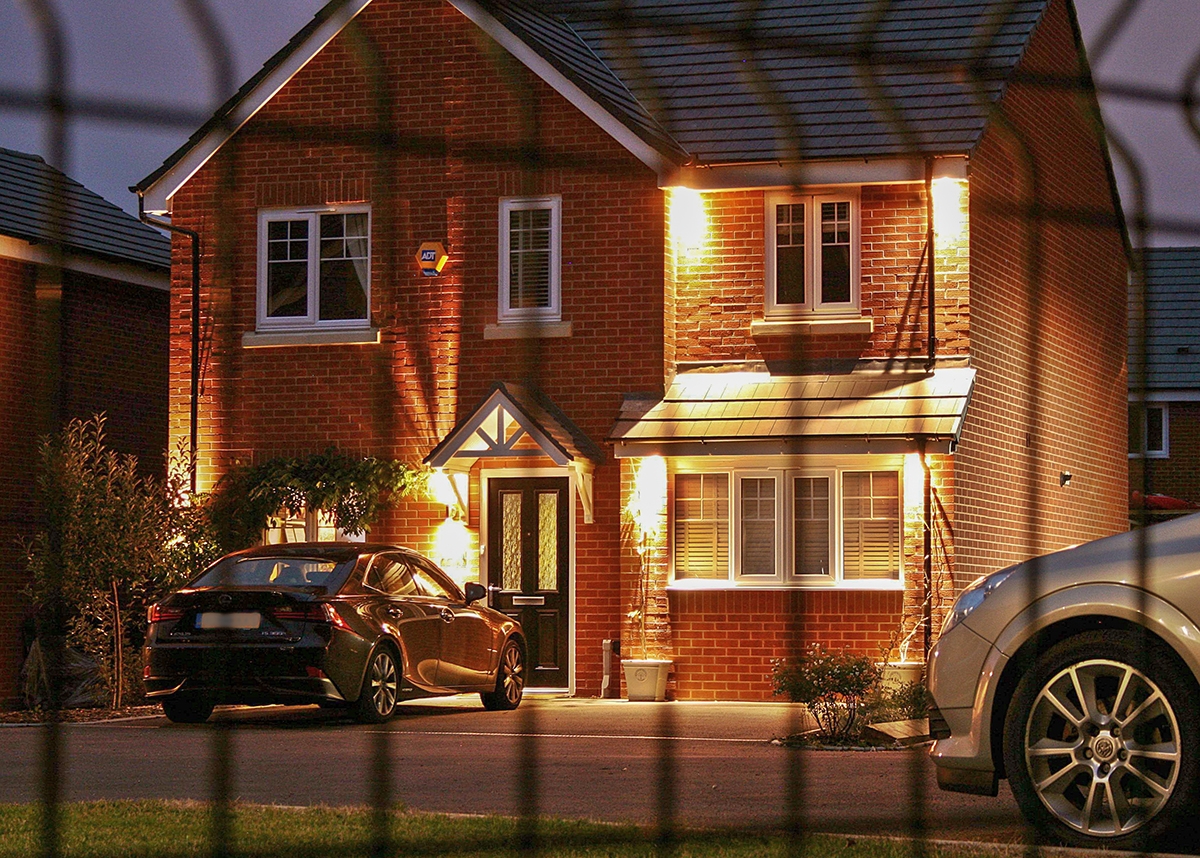 On the run-up to Christmas, the housing market traditionally slows up as many potential home-buyers put off big decisions, such as moving home, until the new year. That said, there is no reason for you to put off selling your home until January – you can still sell in December, or at least get a head start on the January rush. There are some very simple steps to progress to a successful December sale. By making small but effective changes to your selling strategy your home can make a very inviting prospect for potential buyers this winter.
Look After The Outside Of Your Property
It's easy to neglect the outside of your house during the colder months, but you must make certain the outside of your property is well looked after – trim the grass if necessary, and clear any fallen leaves. Scrape and salt your pathways and driveways to clear all treacherous salt that may cause potential buyers to slip. Wash any built-up dirt on walls caused by snow or rain to make your property look fresh and welcoming. Kerb appeal is even more important during the winter months.
Keep Doorways And Porches Clean And Clear
As rain and snow are falling and mud builds up inside, we all want to keep the inside of our properties as clean as possible. Make sure that any wellies and raincoats have been moved so they aren't cluttering or blocking the viewer's access to the property or causing a trip hazard. Lay down a doormat so they can wipe their feet before walking around the property – the last thing you want is having to clean up mud after each viewing.
Use Lighting Well
Not only are the days shorter during the winter months, but we often get dark, dull weather during the day that does not show our properties in the best light. This makes it even more important to use lighting to your best advantage to make it inviting for visitors, especially during evenings. Don't just stop at the inside, make sure the outside is also properly illuminated – not only to make your property more welcoming but also for safety reasons. Tripping on a step they didn't see is bound to put off a lot of potential buyers!
Deck The Halls
Subtle, tasteful Christmas decorations can help some buyers feel welcome and festive in your home. However, as we have previously discussed, too much can make your property feel cluttered, hide important features, and ultimately put buyers off.
Feeling Welcome
Buyers need to see themselves living in your home – making them feel welcome is the best way to do this. If you have a fire, use this to your advantage. A roaring fire can create a very welcoming feel and potentially even encourage buyers to stay longer. The smell is also very important – especially if you own animals. You may be blind to the natural smell of your own home, so putting out a diffuser or some fresh flowers can create an inviting smell in the home.
Garden Space
An untidy or unkempt garden can detract buyers as it can give off the impression that a lot of work needs to be done. The weather during the winter can also make garden furniture look unsightly, worn, and in need of replacing. To avoid this, try to pack away all garden and patio furniture. If you're unable to, make sure they are secure and fully covered. It will also be worth your time mowing the grass, removing fallen leaves, trimming bushes & hedges, and getting rid of dead plants.
Take a look at any overhanging branches around your property too. In order to encourage as much light as possible into the property, you want to make sure no branches or other plants are blocking your windows. While you're at it, make sure to check your guttering too – fallen leaves, ice, snow, and increased rainfall can have a nasty effect on guttering, and overflows, leaks, and broken pipes will have a negative impact on buyers.
DIY
Now is the perfect time to start tackling all of those odd bits of DIY and small maintenance jobs you've been putting off doing. Take care of any leaking taps, cracked tiles, cracks over the walls. You might not notice it anymore, but potential buyers will. On top of that, fresh decoration always goes a long way regardless of the time of year.
By following these simple steps, you may be able to enjoy a winter sale sooner than you expected! For more information, please contact your local AP Morgan office!