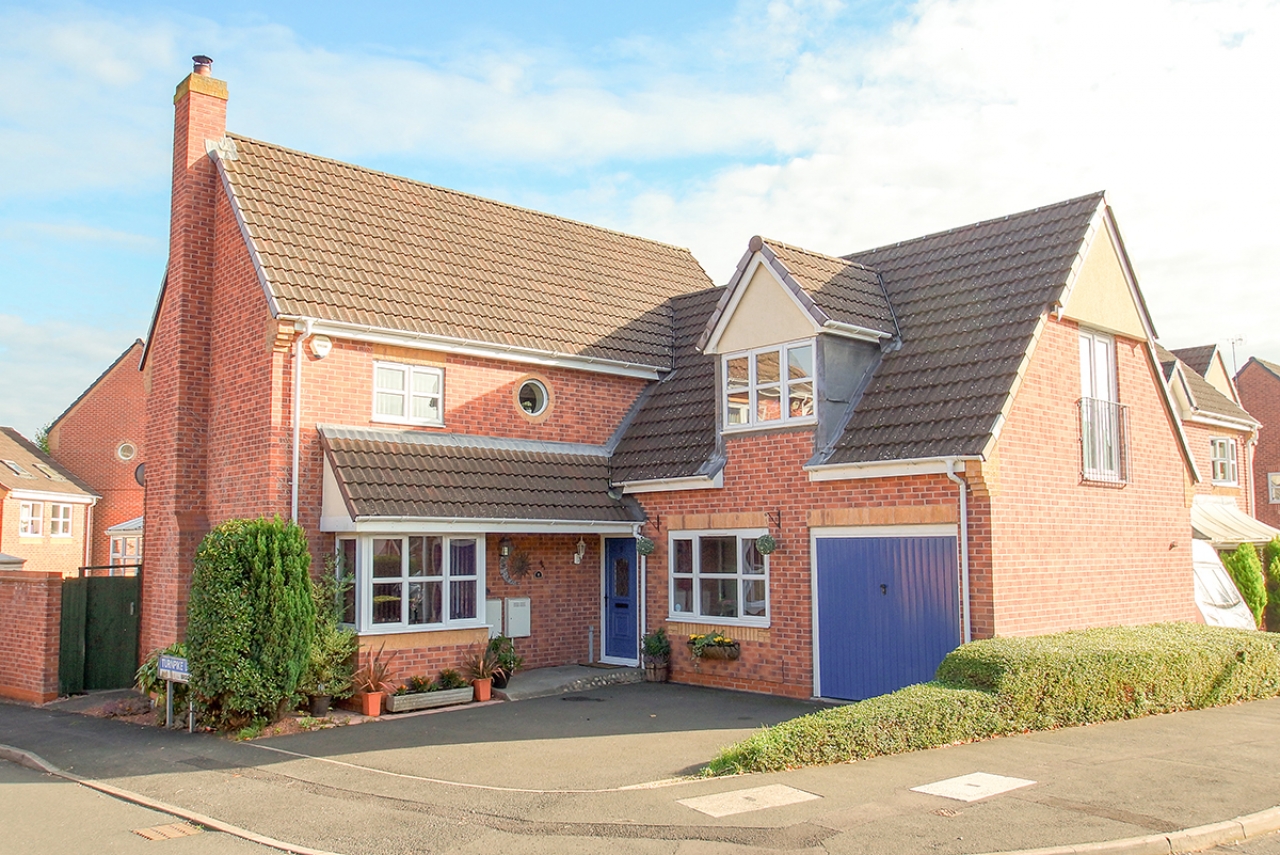 Kingswinford is an area just five miles north-west of Stourbridge, historically forming part of the border between South Staffordshire and North Worcestershire. Kingswinford is one of the most popular areas of the Black Country and the West Midlands for those looking for a wide mix of properties and is amongst the favourite areas that our estate agents like to work in!
This particular area of Stourbridge has a rich history and is perfect for those not just looking for a property with character but looking to own a genuine piece of national and international history! In Kingswinford's most dramatic and bloody chapter, this is where the conspirators of the Gunpowder Plot made their last, ill-fated stand. Even further back, Kingswinford is mentioned as far back as the Domesday Book. This long-standing in an area that has seen as much change as the Black Country means there are plenty of unique properties in the area, from pre-industrial cottages to properties reflecting Kingswinford's significant industrial influence in the past, to new build estates which have further built upon the area's economic wealth. In this article, we will discuss more of the types and kinds of properties that are available in the area, so you can find something that suits you.
Firstly, let's look at some of the oldest properties in the area – unique, characterful cottages and other pre-industrial properties. Due to a combination of the age of the area mentioned above, and the position of Kingswinford on the border of the Black Country and a huge swath of green belt land that stretches all the way into Wales, there is a wide selection of properties available. Whether it's traditional, thatch-roof cottages, barn conversions, or any other kind of cottage (of which we have plenty in the local area!) you are sure to find something you want. If you still want to own a piece of history but aren't particularly looking for a cottage, there may still be other options available to you.
Because of Kingswinford's historical influence and industrial past, there is also a wide range of properties with industrial heritage and plenty of character. As part of Stourbridge, Kingswinford was heavily involved in glass production, with several glass cones still visible, some still being used, and others turned into museums open to the public. There are a number of properties built to house the workers of the time – these houses, the majority of them being characterful terraced properties towards the centre of town. Don't be put off if you think these properties look small on the outside, inside they are surprisingly spacious! However, if you are looking for a property with plenty of room and all the modern conveniences, you will have plenty to choose from.
One of the most popular types of property in Kingswinford are the more modern properties – like many areas of Stourbridge, the Black Country, and even the West Midlands as a whole, Kingswinford saw huge amounts of development and investment in high-quality properties throughout the area, commencing in the 1950s and 1960s and continuing all the way through to the present day. These developments have resulted in a large number of high-quality properties perfect for families, and with the wide number of great travel connections in the area, make them well suited for those who need to commute for work. The past and ongoing development don't just involve properties, however – the local authorities have made great efforts to ensure local amenities such as the town centre and especially the high street have grown alongside the demand.