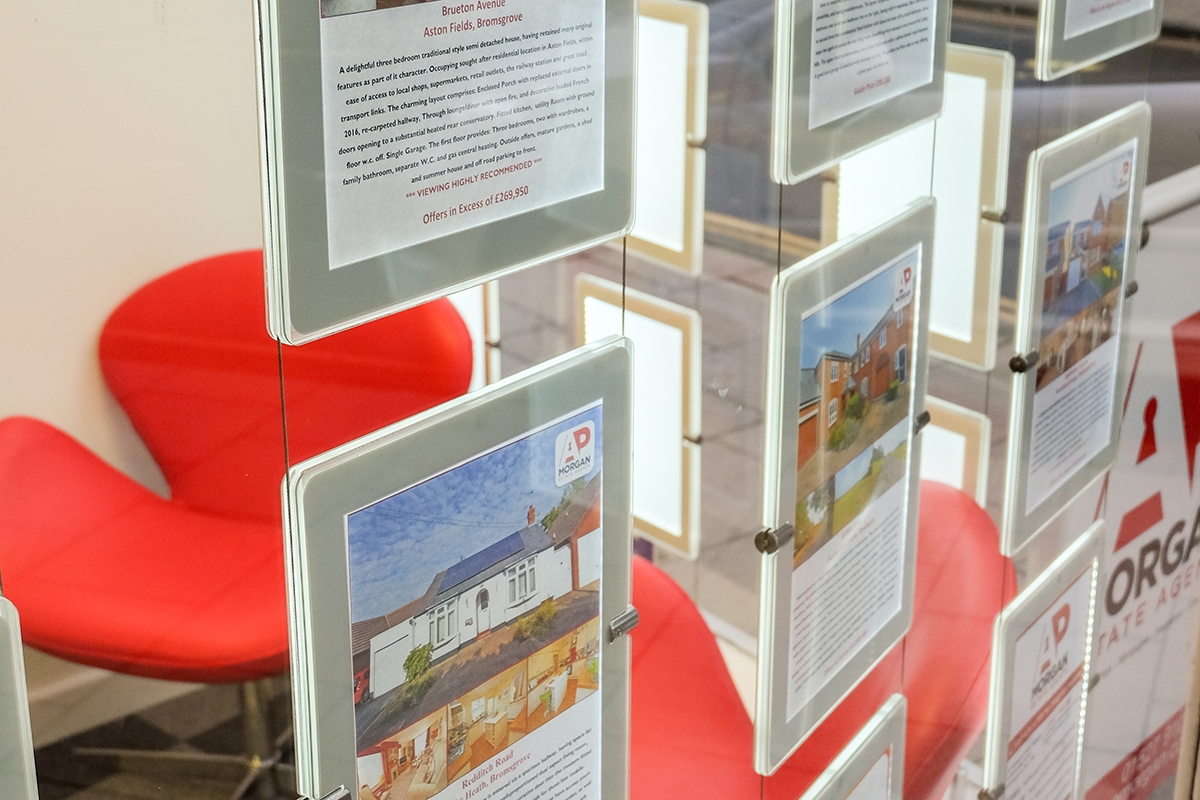 Are you a homeowner in Redditch, Bromsgrove or Stourbridge and you're looking for a fresh start in the new year? Well, you're certainly not alone! The new year period is often the busiest time of year for estate agents, as we get an influx of both interested buyers and keen sellers looking for their next home. If you're thinking of selling, here are some things we would recommend to everyone looking to sell their home.
Get A Head Start On Your Competition
Whenever you put your property on the market with an agent, there will always be other properties that meet their needs that you will be competing with to get those precious viewings booked in first. Typically the average buyer views twelve properties whilst property hunting, and that's only what they have booked appointments on! We find that over the festive period (including Christmas day itself) our properties get far more online exposure than normal. This means that the sooner you can get your property on the market (ideally before Christmas), then you have a larger audience, and less competition - it's a win-win situation!
Don't Go Overboard With The Christmas Decorations
Look, I love cheesy Christmas decorations as much as anyone, but when it comes to selling your home at this time of year, it's best to hold off or at least tone it down. I'm not just saying this to be a Scrooge, but it's been proven that overly personal decorations can put buyers off properties as it becomes difficult for them to see themselves living there. Not only that but as you enter the new year, any sign of Christmas decorations in and around your property photos can make it appear dated.
Don't Neglect Your Garden
As the nights draw in and the weather turns cold, miserable and damp, the last thing anybody wants to do is spend time outside sorting out the garden when it's so warm and cosy inside. But the thing is, first impressions can matter even more so in the winter months - when everyone else's gardens are looking unkempt and neglected, making sure your grass is neat, the leaves are swept up, and your pathways are clean and clear can make a huge, huge difference. Speaking of long, dark nights...
Shine A Little Light On Your Property
As the nights close in it's important to recognise that for a lot of people the only times they will be able to view any properties on weekdays will be from 5 pm onwards, which at this time of year is pretty much pitch black! It's important to make sure that your house is lit up for a few reasons:
Buyers coming to view the property are able to see and recognise it
Anybody viewing the property doesn't accidentally trip up on their way up the path!
Potential buyers doing a 'drive-by-viewing' are able to see and appreciate the property
You get to show off all the work you've done to make the outside look great!
So, there you have it! Although you may be putting the big move on hold for the time being, hopefully, this blog has helped you understand that the sooner you can get your property on the market, the better it'll be for you come the new year! Remember, if you want to speak to anyone about any of this, feel free to call your local AP Morgan office, and we'll be happy to help!