When looking to move home, choosing a new place to live that may be alien to you compared to your current local surroundings can be quite a daunting and will be one of the most influential moments in your life. It is vital that you do extensive research into the area you are looking to move into in order to understand the community and the local area. Ensuring that the location you wish to relocate to has all the facilities, transport links and nearby schools to perfectly fit all your needs. In this blog, we will be listing and explaining 3 reasons why Longbridge might be the perfect location for you and why living in Longbridge should and could be an option when looking to buy or rent a property.
AP Morgan understands the stress and hassle that comes with the decision to move home and finding an estate agent in Longbridge that can tend to your every need. That is why AP Morgans expert Longbridge estate agents will be with you every step of the way to help and advise you of the best possible properties for you that meet your specific requirements.
Things To Do in Longbridge
Over the last decade, Longbridge business park has received £1bn in investment, creating a modern and sustainable environment with vibrant energy. To date, the regeneration of Longbridge has created over 3,000 jobs and 1,250 homes. With the recent business park, with a great range of shops and numerous restaurants, there is always something to do in Longbridge. Whether looking for a weekend activity for the kids or a night out with your partner, entertainment is never too far away and the options are endless.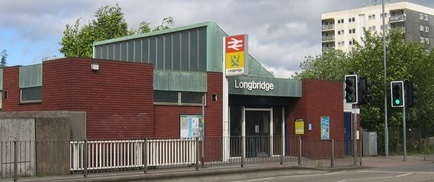 Well Connected Transport Links
With a good bus and rail service, public transport makes getting around the area easy and simple. Longbridge train station is at the heart of the centre and provides transport to almost anywhere in the country via Birmingham New Street. The nearby motorway network including the M5 and M42 means easy travel is never too far away. Longbridge is an ideal area to relocate to if you want to feel connected yet not in the hustle and bustle of the city centre.
Sense of Community
A far cry from the sometimes-impersonal feel of larger towns and cities, Longbridge has evolved with the regeneration of contemporary homes and apartments modernising the local area all whilst retaining its sense of community spirit and togetherness. The regeneration of Longbridge has caused the community to thrive with an increase in jobs created from the many restaurants and shops at Longbridge's outstanding business park, to the increase in the property market; Whether you are a first-time buyer, or relocating, Longbridge has several new home development opportunities. As well as this, events and experiences held throughout the year bring that community together with great dining, sports and entertainment.
Contact Your Local AP Morgan Letting Agent
Our team of specialist estate and letting agents understand the local property market well and are committed to selling or letting your home for the highest possible price in the shortest time. All of our team including the branch manager, property consultants, after-sales consultant, Independent Financial Advisor, Domestic Energy Assessor and a professional photographer will make your property transaction as stress-free as possible - you can meet them (virtually) here.
You will find us open six days a week for any face to face enquiries with a fully bespoke online service, that combines traditional and digital values available across numerous offices in the West Midlands. If you'd like to know any more about property selling or letting in Northfield, get in touch with your local AP Morgan estate agents from Halesowen and Stourbridge to Redditch and Bromsgrove, do not hesitate you contact your closest office.