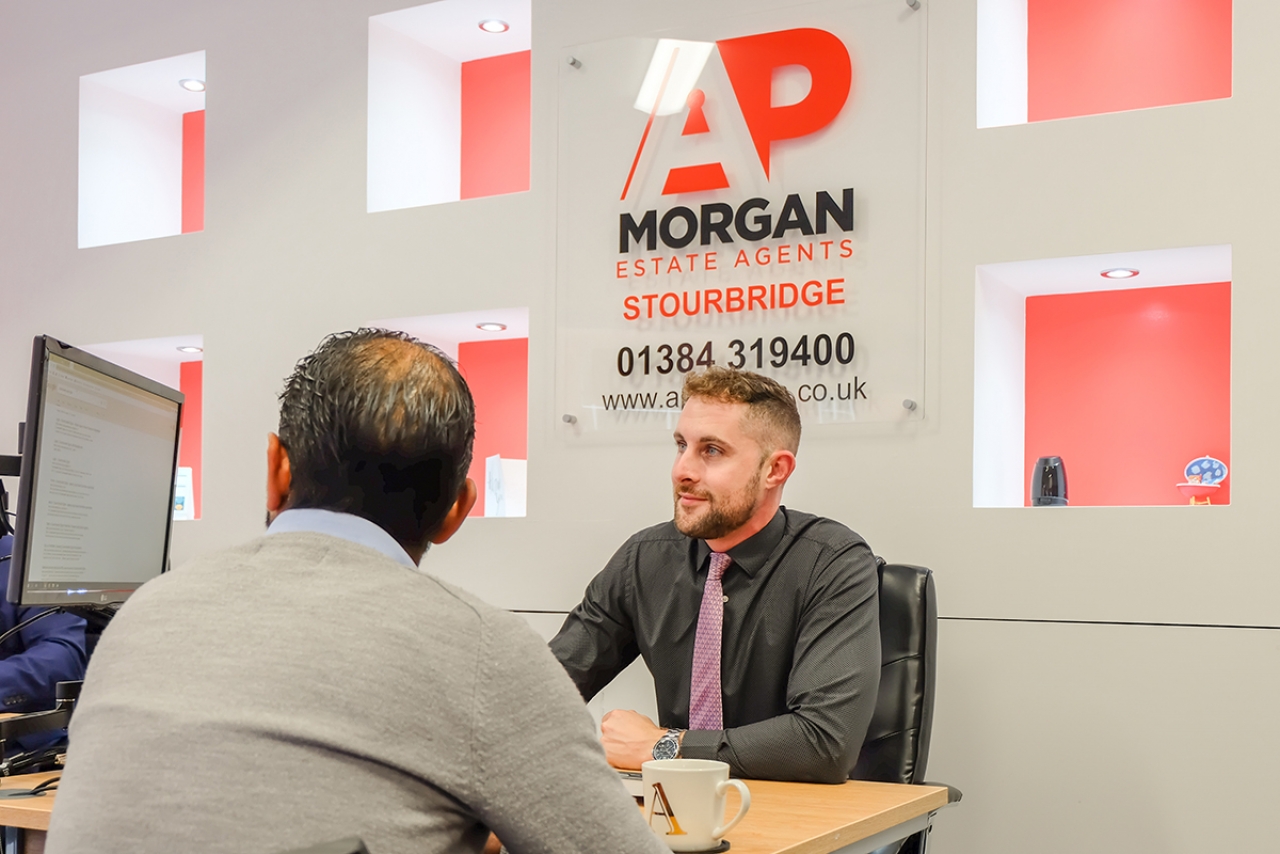 At AP Morgan, all of our staff go through years of training and experience in the company before becoming a valuer - the agent that will go to a valuation appointment, assess your property, and give you a valuation at what we recommend the property could be marketed for.
It's important to recognise both why a valuation from AP Morgan may differ from other agents, and why valuations from agents as a whole may differ from valuations from surveyors with regards to mortgages, probate cases, etc.
The difference between a surveyor's valuation and an estate agent's
In order to fully understand the difference between these two kinds of valuation, you must first understand the purpose of each. A surveyors valuation (also known as a mortgage valuation) is carried out by either the mortgage lender or a third party representative. This is not a full, structural survey and is not for the benefit of the buyer - if you're buying a property and you have any concern about structural issues, you will need to get another, more detailed survey report done. A mortgage valuation can take just a few minutes, and some mortgage lenders don't even visit the property, and only need to carry out a remote valuation using their own internal databases. The purpose of one of these valuations is so that the mortgage lender is satisfied that the property is worth the amount they are lending on it before approving the mortgage. If you require more advice on this process, our in-house independent financial advisors will be more than happy to help.
On the other hand, an estate agent's valuation is based solely on marketing the property and getting it sold. This is why it's crucial to go with a genuine local estate agent with an in-depth knowledge of the area, as these kinds of valuations cannot be done remotely. For example, when booking a valuation with AP Morgan, we send out one of our experienced, trained, and qualified valuers with several years experience in the local property market to fully assess your property - not only that but your own personal situation and reason for moving and what overall marketing strategy we agree to move forward with, will also affect what we recommend you market your property at. For example, a lower marketing valuation will attract more buyers and get more people through the door, who may then be willing to bid against each other, securing you the best price for your property. On the flip side, if you're willing to wait for the right buyer, a higher initial marketing price may mean less initial interest, but it means your property will possibly attract more attention from the type of buyer you wish to attract. Of course, these valuations aren't set in stone and are always able to change as we work with you to market your property, but this gives you a good outline as to what we must consider during your initial valuation.
Why do valuations from different estate agents differ?
Just as no two buyers or sellers are the same, neither are two estate agents. Whilst there are some basic similarities (most estate agents have for sale boards, for example) anyone who has sold multiple times or has bought and sold through different agents will be able to tell you that the service from different agents can vary massively, as can the valuation. As said above, an agents marketing valuation depends on the experience of the agent, the estate agents marketing strategies, and more. For example, an estate agent without much experience in an area may not know some of the local nuances that may affect property prices, such as proximity to local amenities or other attractions, and may not be able to value the property as accurately as a valuer with more experience in the local area and knowledge of the local market would. Likewise, an agent that has little variation in their marketing strategies may value all of their properties with a mind to approach the marketing of each and everyone near enough exactly the same.
If you are thinking of selling or struggling to sell, get in touch with AP Morgan for a free, no-obligation marketing valuation of your property. We can show you what your property can achieve, talk you through how we would recommend marketing the property, and if you're already on the market with another agent, we'll show you what you're missing out on.